A very cute area with a country feel in DeSoto County. Nicole Place is an attractive subdivision as all the homes in the area are 5-6 years old. There is easy access to Interstate 55. They have a good public school system. They are conveniently located to a nice shopping area that is in nearby Southaven. Small town feel, but the area is growing as more jobs are moving to the area.
32 homes total
4 BR+ / 2.5+ BA layouts
7 floorplans available
1957 – 2226 square feet
 Lots 1/2 – 1/3 acres
LVP or Hardwood Flooring in common areas Carpet in most bedrooms
LVP flooring in bathrooms
Eggshell paint
Backsplashes on certain models
Granite or quartz countertops
Cultured marble bathroom countertops 9′ or 10′ ceilings
Stainless steel dishwash, microwave, range, and refrigerator
Stainless steel dishwasher, microwave, range
No Fence
No blinds
Every year we build hundreds of new homes. Here are the properties we currently have listed for sale.
Final phase of Nicole Place features 30 homes with lots ranging from 1/4 to 1/3 acres in size.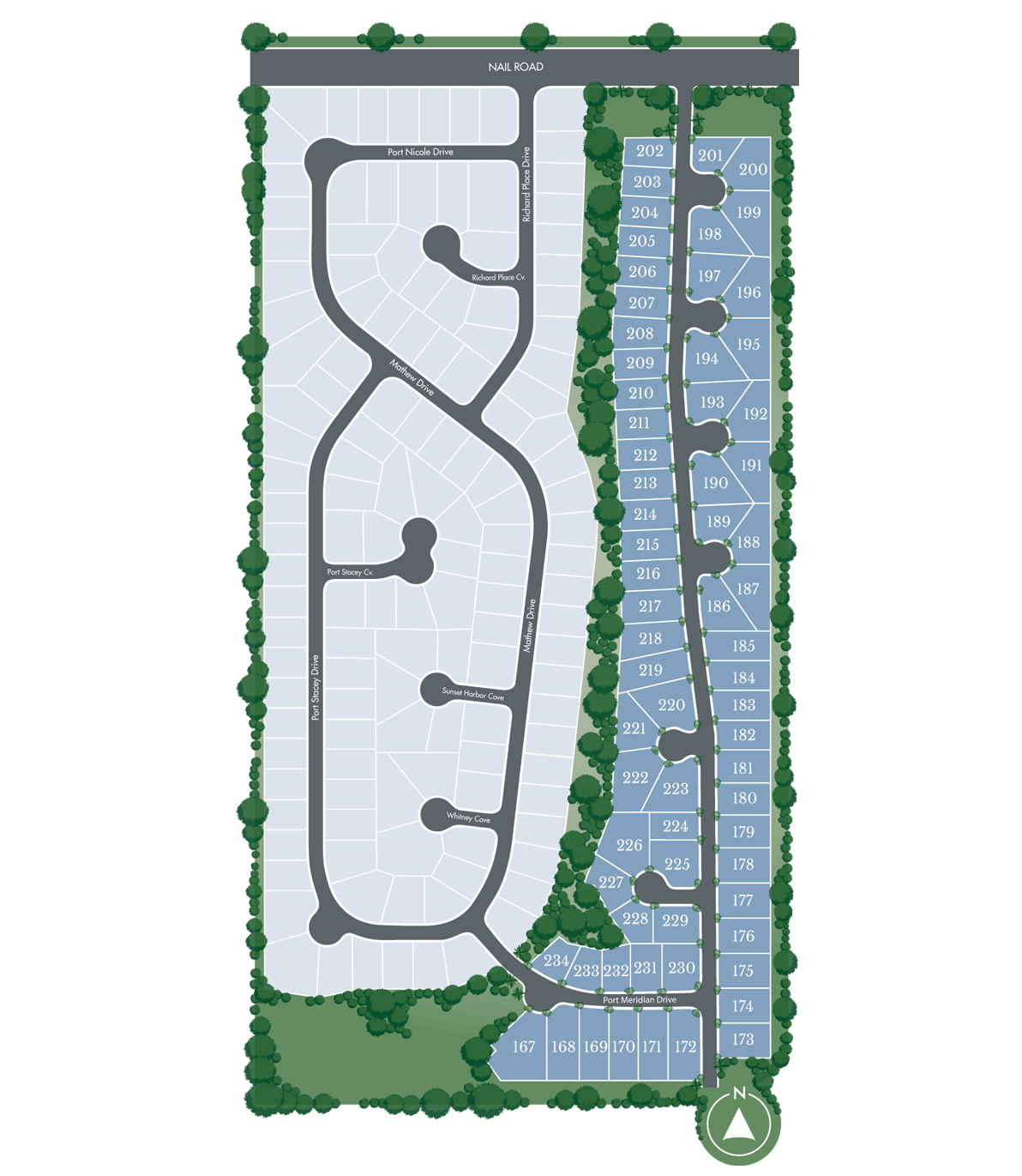 Meridian Premier Homes builds subdivisions in strategic locations near growing communities.
Located in the highly rated DeSoto County public school system, Nicole Place is a thriving community just west of Olive Branch, MS.
Nicole Place is a thriving community just west of Olive Branch, MS.
Nicole Place has been one of the strongest markets around Memphis during the pandemic due to the high concentration of logistics-related jobs coming to the area and the quality school system.