While home prices and appreciation in Memphis increased in 2020, the Memphis market is still considered to be very affordable. The National Association of Realtors (NAR) reported in the graph below that the Memphis market remains undervalued, despite the uptick in prices, and continues to make for an ideal environment for real estate investing.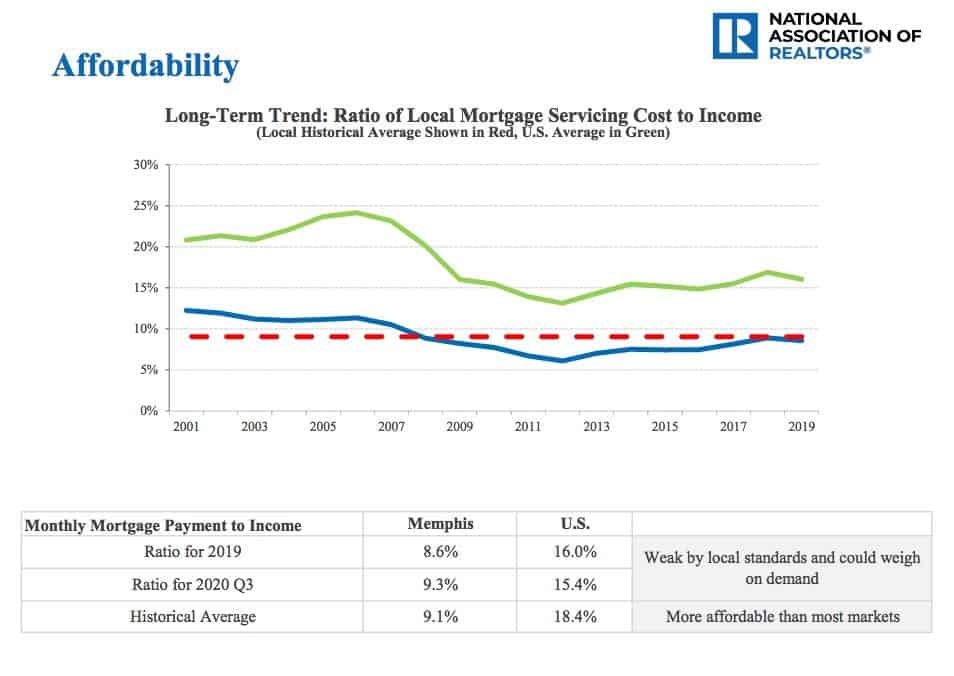 We have also gathered some additional articles to help keep you informed of the local Memphis real estate and the SFR markets.
"What Investors Love about the Memphis Real Estate Market in 2021" – The Memphis real estate market continues to be hot through 2021, the population is growing, annual employment growth is accelerating, and it boasts a strong renters' market with a high quality of life. – Roofstock
"The Single-Family Build-to-Rent Market's Rise to Fame: Why Single-Family Lease-Ups is Quickly Becoming the New Starter Homes." – Single-Family Build-to-Rent Operators increase building activity as for sale builders struggle to meet demand – Builder Online
Memphis Area Q3 Market Report: Want more Market News?  Price appreciation and principle payments in the last 3 years have boosted total equity growth since the recession – National Association of Realtors
Subscribe to our blog and be the first to know about new investor articles.
Reach out for more information on the Local Memphis Market.