Meridian Pacific Properties is proud to announce the release of our new Portfolio Performance Report.
This proprietary report is designed to show you how your real estate portfolio has performed over time. You will learn about the key metrics investors use to understand the performance of investment properties and other useful insights. Look for your custom report to come out this August.
Portfolio Performance Report Highlights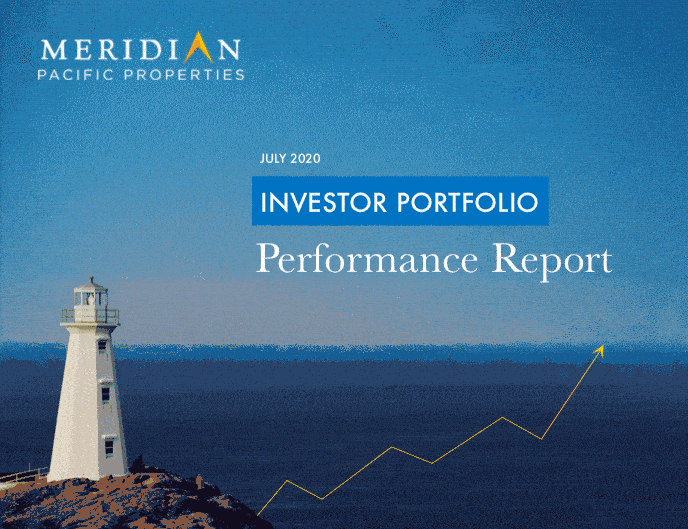 Property Appreciation – Current Estimated Market Value minus the original purchase price of the home.
Cash Flow, Pre-Tax – Since you can deduct interest (if applicable) and depreciation from your cash flow, your taxable income will be significantly reduced and you will pay much less income tax.
Compound Annual Growth Rate (CAGR) of Initial Investment % (If Sold): This shows the annual rate of return earned over the life of your investment, and is a close proxy of the internal rate of return (IRR).
Cumulative Debt Payment: If there was a loan on the property, this will display the amount of the loan that was paid off to date, adding to your total return.
Net-Taxable Income: There are other potential tax-saving measures that can be used including declaring your income as QBI (Qualified Business Income) or by doing a Cost Segmentation study on your property, which would allow you to increase your depreciation write-off. Each individual's tax situation will be different and should be confirmed by a tax professional.
Want to know more? Join us on Thursday, September 3 for our Live Webinar hosted by the Meridian Leadership team. We will be giving a more detailed demonstration of how to read the Portfolio Performance Report and what information investors will find within the report. REGISTER HERE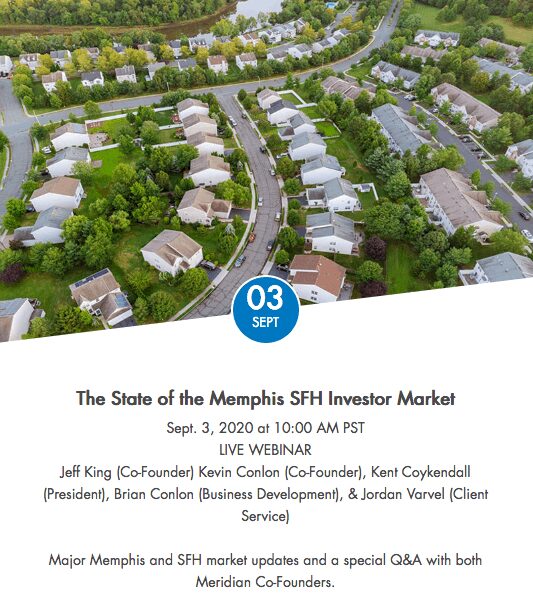 Thank you for trusting us to be your guide to real estate investing. If you would like to discuss the Portfolio Performance Report or future investment opportunities, please reach out to us.
REQUEST MORE INFORMATION:

[email protected]

or call Brian Conlon at 805.276.8654