Full-Service, Turnkey Investments
We make it easy to invest in residential real estate. With decades of experience in build-to-rent, Meridian Pacific Properties has streamlined the process to increase profitability and peace of mind for our investors.
Build-to-Rent is the Way to Go!
Meridian Pacific Properties is a full-service real estate company and pioneers in build-to-rent investment properties. We guide new and experienced investors to financial success.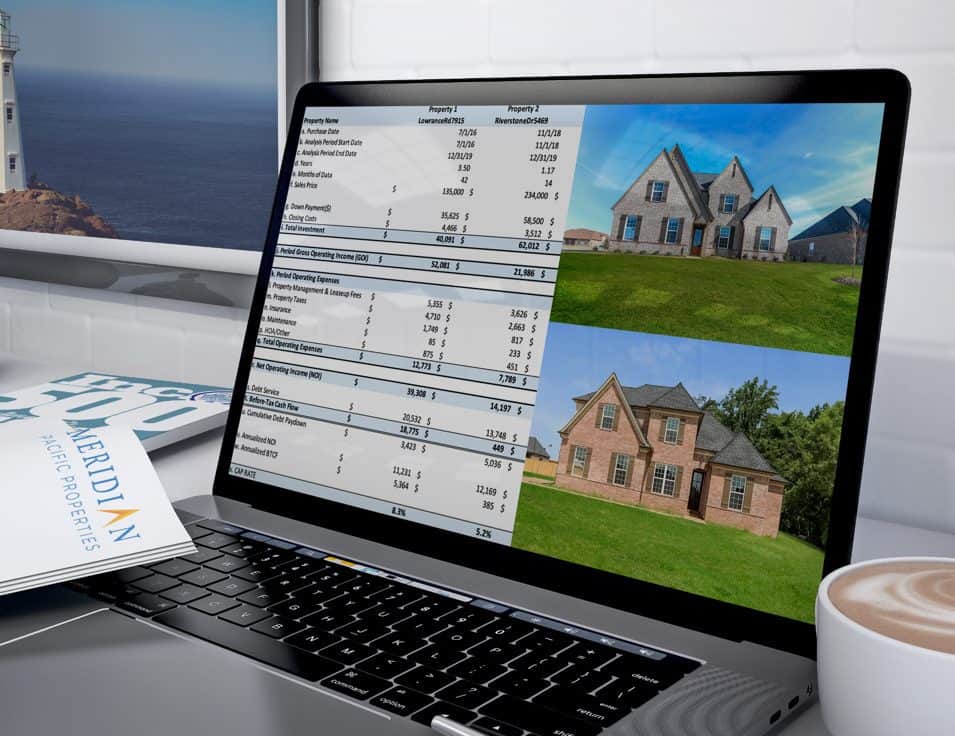 PORTFOLIO ANALYSIS
Our complimentary Portfolio Analysis reveals the best real estate investment strategies for an investors unique goals. It includes a Property Presentation, Market Criteria Report and Investor Education session.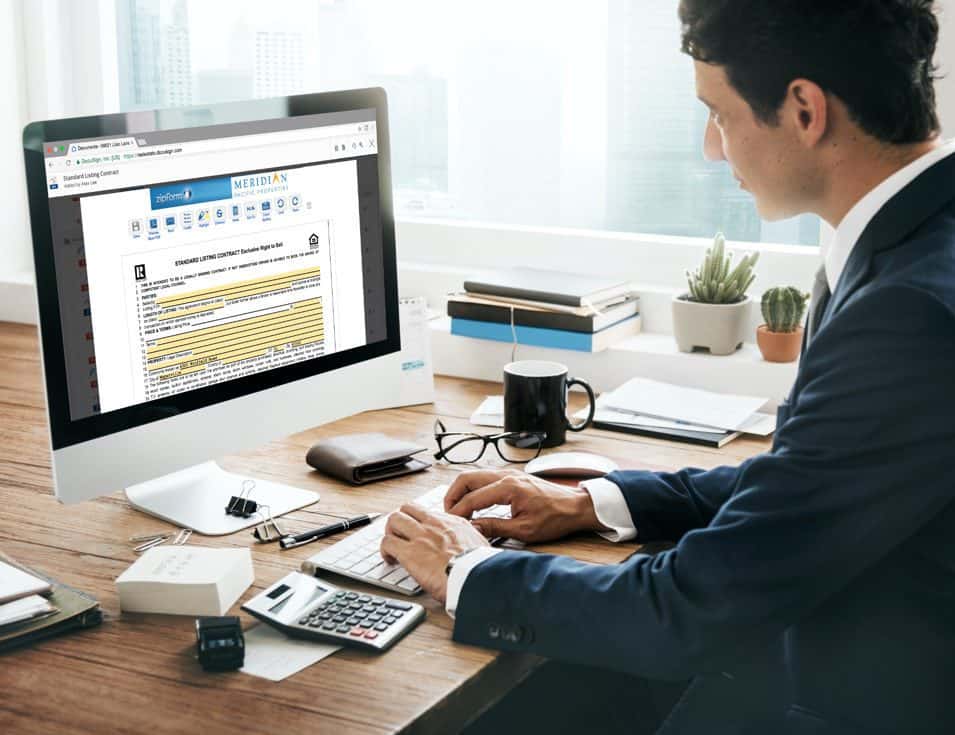 FINANCING & PROCESSING
Meridian has an outstanding in-house team that navigates our investors through the entire financing and escrow closing process. The investor has control to make their own decisions, while our team does the heavy lifting.
PROPERTY MANAGEMENT
Meridian Property Management was formed in 2012 and is completely devoted to the interests of Meridian Pacific Properties investors. We minimize vacancies, manage all maintenance and provide exceptional communication to our investors.
Meet with our team online or at our San Marcos office for a complimentary Portfolio Analysis and Property Presentation.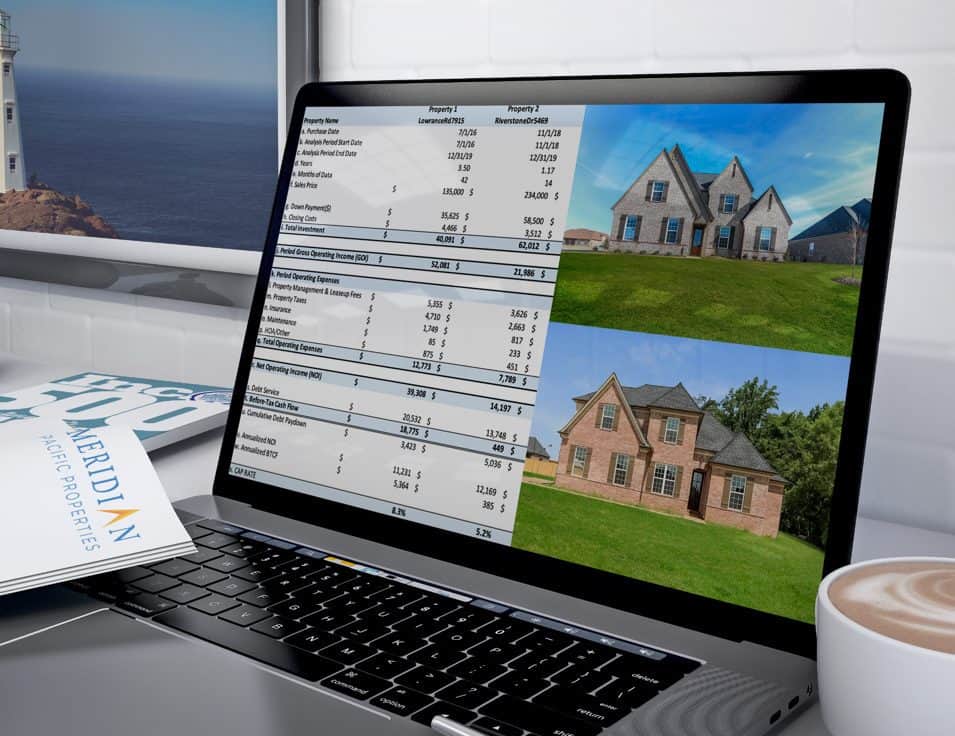 Property Selection Strategies
Single-family real estate has trends, characteristics, and subtle nuances that influence each investment property. Meridian has identified three distinct categories which create a stable, properly leveraged real estate portfolio: Cash Flow, Anchor, and IRR.
Combining these strategies allows investors to create a balanced portfolio while being properly leveraged across the risks associated real estate investing. Building a portfolio with a mix of these strategies allows an investor to capitalize on each market segment's benefits while leveraging the portfolio's risks associated with vacancy, maintenance, market fluctuations, and liquidity.
These are the four most common methods of property acquisition that investors use during a closing with Meridian Pacific Properties.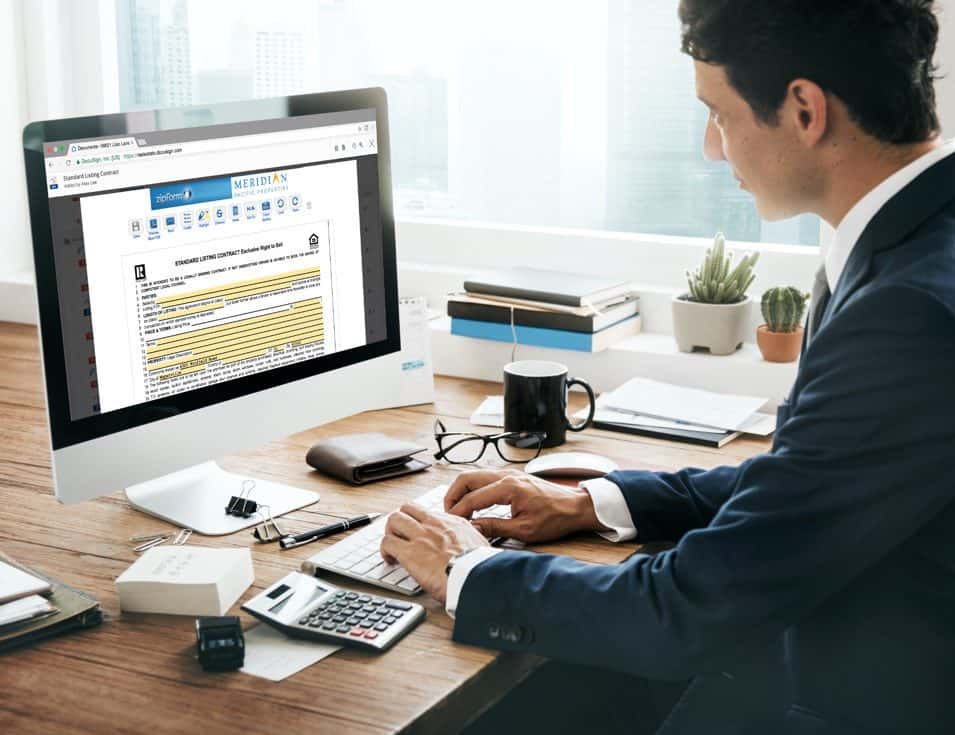 Meridian has an outstanding in-house team that navigates our investors through the entire escrow closing process. Meridian Pacific Properties will guide you through the entire administrative and sales process; we do the heavy lifting, you make all the decisions. Here is what you can expect from us.
"Property management will make or break your return on investment."
Most property management companies make their income through property turnover and maintenance, two things that an investor wants to avoid. That's why, as investors ourselves, we opened our own property management company and take full control over the process. Meridian Property Management was formed in 2012 and is completely devoted to the interests of Meridian Pacific Properties investors.
Meridian Property Management provides exclusive, high-end rental property management services that ensure our investors do not lose money on sub-par property management.
Meridian Property Management specializes in leasing and managing premium investment properties located in established, family-friendly neighborhoods around the perimeter of the Memphis area market, including northern Mississippi.
To date, Meridian Property Management manages more than 620+ single family properties for 200+ Meridian Pacific investors and third-party clients. Backed by quality service, for both tenants and homeowners.
Meridian Property Management's comprehensive services allows owners to enjoy the financial benefits of a well-managed investment property without being involved in the day-to-day maintenance and upkeep. Clients can be confident that their properties and tenants are getting the care needed for a professional, successful investment experience.
As investors ourselves, we know how important it is to track investment returns. Building off the initial Property Analysis our team designed for the investor, we create a detailed projection of returns for the first ten years of their investments. Every month we share a Profit & Loss report displaying property income and expenses for ease of accounting. Our annual Portfolio Performance Report (PPR) is the client favorite. The PPR shows the overall portfolio return to date, highlighting cash flow, debt pay down and property appreciation.
Investor would wait for the home to go vacant, update the property to retail condition and list with a local real estate agent. This option will likely have the longest days on market that the home is being listed, however this option should command the highest sales value. As a full-service real estate investment provider, Meridian can assist with this process.
Investor can sell their occupied or vacant property to another investor. This option would not force vacancy and could generate a higher qualified buyer. However, the investor would need to list at a price that is in line with the current going CAP rates.
The investor can negotiate a lease option for the tenant to purchase a home immediately or over time.